Global Journal of Dental Medicine
Global Journal of Dental Medicine
Global Journal of Dental Medicine
is a one-stop solution for publishing the manuscripts of varied medical specialities.
Global Journal of Dental Medicine is an international, peer-reviewed, open access scientific publication pioneered to study and improve understanding in various problems related to dental health such as diagnosis, treatment of diseases and disorders, and preventive measures of the oral cavity.

Our inception is to publish distinctive manuscripts that provide notable and remarkable contributions across varied fields of clinical and medical research. As we aspire that this line of work forms to-be scriptures for physicians and medical researchers in treating patients and to help gain knowledge in outstanding medical innovations.
MAIN BOARD MEMBERS
Our editors are key personnel who work together on agenda and scope of the journal to help and drive our publication policies to its highest potential.
REVIEWER BOARD
Our peer reviewers provide suggestions to authors on how to improve the quality of their manuscripts, and also identify any errors that need correcting before publication.
Arezoo Alaee
Tehran Islamic Azad University
Iran (Islamic Republic of)
Sandeep Kumar
BDS, MDS
Manipal College of Dental Sciences
India
Sumit Munjal
BDS, MDS
Institute of Dental Studies & Technologies, Modinagar
India
Pournima Godge
BDS, MDS
Terna Dental college
India
Gagik V. Hakobyan
MD, PhD
Yerevan State University after M. Heratsi
Armenia
Annapurna Ahuja
BDS, MDS
Hazaribag College of Dental Sciences and Hospital
India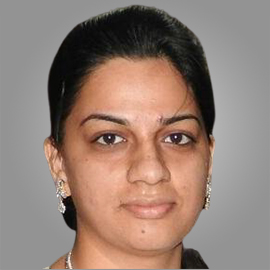 Arshia Rashid Baig
BDS, MDS
Private Practitioner
India
Helen Rushdi Ayoubi
PhD
Damascus University
Syrian Arab Republic
Homan Javaheri
DMD, MDS
Endodontic Associate Dental Group
United States
Are you interested in submitting your research paper in Global Journal of Dental Medicine?
Thank you for choosing us. We recommend you to go through our guidelines before submitting the paper.

Infact Publications is the state-of-the-art platform to showcase medical journals across scientific community and a one-stop solution for publishing the manuscripts of varied medical specialities.
Our Contacts
INFACT PUBLICATIONS LLC,
16192 Coastal Highway,
Lewes, Delaware 19958
USA